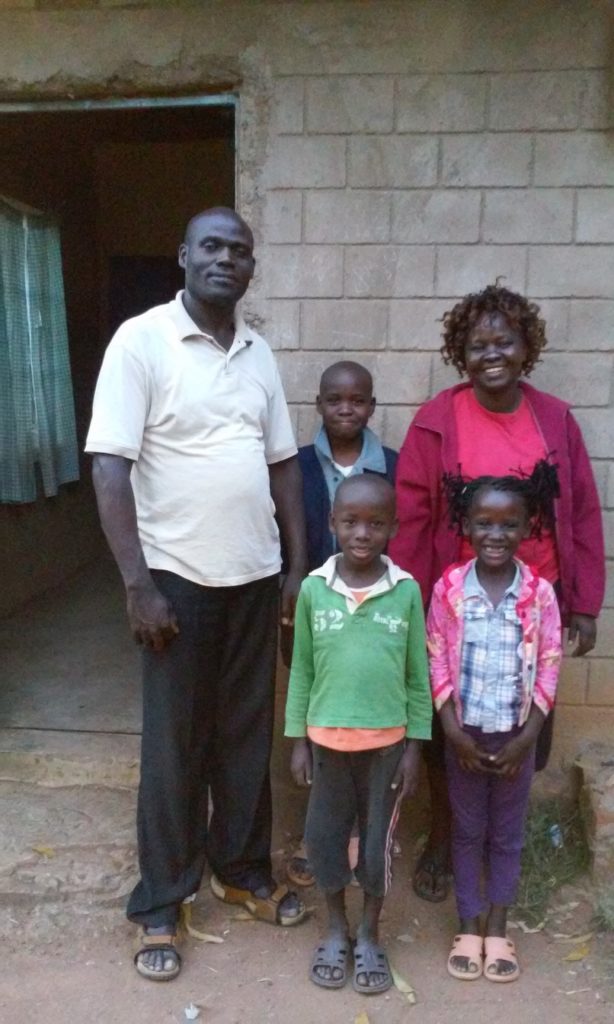 PASTOR PETER MUKHWANA WANYONYI
Pastor Peter Mukhwana Wanyonyi is 44 years old , married to Chistine Mukhwana and they are blessed with 3 children. He sat for his A- level final exam at Teremi High school in 1996 then proceeded to Bethesda Christian commercial college for a diploma in accountancy from 1998 to 2000. There after he joined Bungoma School of ministry where he obtained a certificate in church ministry in 2001, in the same year he was ordained as a worship leader and a youth pastor in Word of faith church in Bungoma town. In 2002 to 2007, he worked as an accountant in Lugulu mission Hospital , in the same period interval he was transferred from Bungoma to Webuye to serve as an associate Pastor to together with His wife Christine until July 2014 when the call of God was strong n his heart to live and start his church. Together with his wife He was ordained by Pastor John and Prophetess Bette of VICTORIOUS VISION CHURCH INT in Kenya, which is a house church.
Victorious Vision Church Int'l is Headed by Pastor John Stevens and Sister Bette Stevens who have been so instrumental in the support of the church. The monthly support is always sent to Pastor Peter Wanyonyi which caters for food for the family, facilitation to move around for ministry word, buying of bibles for new believers, food for the orphans and widows, they have also provided for phones for Pastor Peter and the wife to ease communication .
Pastor Peter has opened other 6 house churches around the region in western Kenya, the churches are Kakimanyi, Sipala, Webuye, Kaptola Lugulu , the furthest church is approximately 56 kilometers away. With the help of God, he wishes to establish this churches and open more.
The church here upholds the 5 fold ministry and baptism in much water. The church has baptized over 30 people and lead many to Christ. In addition, the church has a weekly program for teaching other church leaders. 85% of the people who come to this church are needy people including orphans and widows.
He together with his wife, they are the founders of ' VICTORIOUS VISION MERCY MINISTRY ' This ministry takes care of 16 orphans and 36 widows and widowers, it was established in 2015 April with an aim of providing humanitarian services to the disadvantaged in the community as mentioned above. He started VICTORIOUS CHILDREN ACADEMY because his wife Christine is a profession in EARLY CHILDHOOD DEVELOPMENT and he helps children in our poor area.
He loves playing piano and singing worship also he visits children home in their area not forgetting hospital ministry and open air crusades. His vision is to reach out to the communities and give hope to the hopeless through providing them with food, clothes, education and even shelter as God provides. Isaiah 1:17 "learn to do good; seek justice, Reprove the ruthless, defend the orphans, plead for the widow".
email. mukhwanapeter@yahoo.com
Phone +254725544483
Be blessed by the slideshow below. You will see baptisms, ministering to children and widows and much, much, more!